B

A

D
FILE.ZIP
Watch Out!
New .zip domains trick people into downloading malicious files
All you need to know
1
Look out for @ signs
Check if there is an @ sign in front of the .zip portion of the link.
https://dropbox.com/@badfile.zip
2
Hover over Links
Browsers display where a link leads in the lower left corner.
3
E-Mails require additional care
E-Mails enable attackers to use a wide array of styling options. Attackers can change the font size of the @ sign and make it incredibly small. This results in an invisible @.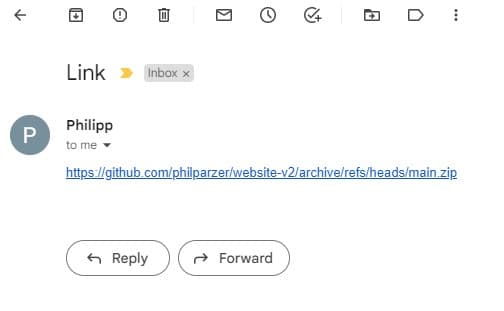 4
Know your slashes
To craft a bad link, scammers need to use unicode characters U+2044 ⁄ and U+2215 ∕ in the link. They look slightly different to the correct slash /.
The correct slash is slightly longer and has a different angle. The bad slash is shorter and has a steeper angle.
Test a link
Feel free to check a link by entering it below
Made with ❤️ on a cozy weekend
Further readings & sources